JUNIORS
Children are very welcome to play golf here at Lutterworth Golf Club. Lutterworth Golf Club offers group coaching sessions every week to support all age groups and abilities with events such as Girls Golf Rocks and summer camps throughout the year. Our aim is to help the juniors learn how to play golf, improve their skills, in a fun and friendly environment building confidence and making new friends.
If you would like to join as a Junior member the application form is towards the bottom of this page. If you would like more information please contact our junior Organiser Nick Batson at juniorgolf@lutterworthgc.co.uk, or our Junior's Pro, Callum Relf at callum@lutterworthgc.co.uk.
Junior Golf Passport
The Junior Golf Passport is the Golf Foundation's national structured learning programme for children aged 6-12 years and is endorsed by the PGA. The Passport offers both an attractive paper booklet to be completed by child and Coach. The scheme is the official junior learning programme for England and Wales and has 3 levels:
START – it's all about fun
LEARN – a bit more technical instruction
PLAY – apply learning to the golf course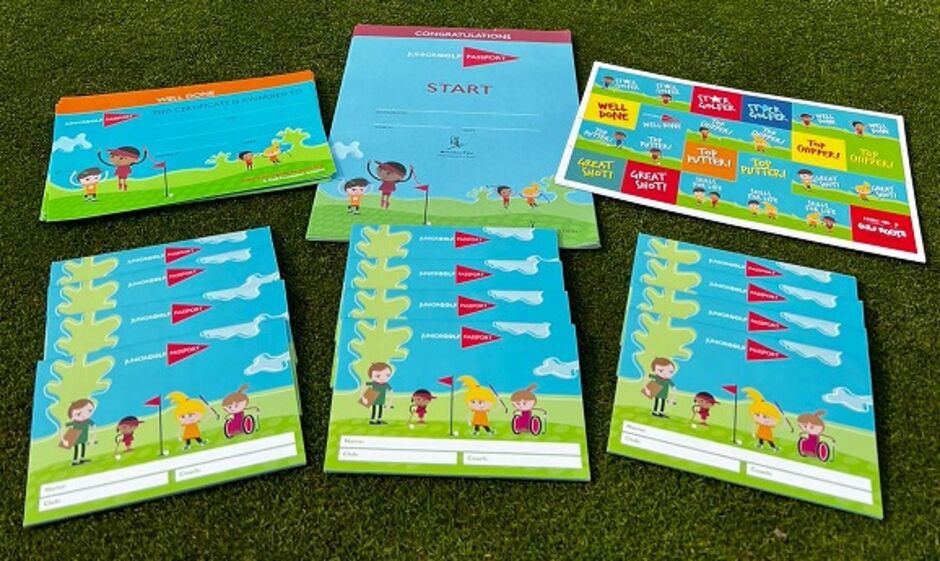 Junior Membership Enquiry
If you would like to find out more and be contacted by one of the team please complete the form below:
We take our Safeguarding duties very seriously and our policies in this area can be found here.
Junior Members Personal Profile
For Juniors who already play golf at the club please update their details, including approved contacts and any medical or dietary needs they may have: