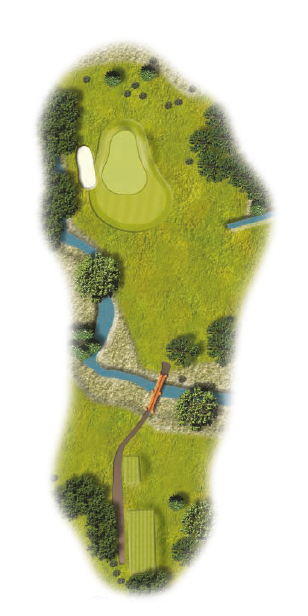 Hole 4
176 Yards
Par 3
160 Yards
Par 3
138 Yards
Par3
The River Swift dominates your view of the first par 3, passing in front of the tees and down the left hand side of the hole. A left greenside bunker may prevent errant tee shots from landing in the river but with a narrow green, this is no easy sand play. The safe tee shot is to the right where there is plenty of room. A chip or pitch over the grassy mounds is not always an easy task though.
Pro Tip:
A lovely par 3. Aim for the larger front half of this pear-shaped green
Sponsored by:

​​
Argentum Consultants - Finance Director services - part time, interim or contract. Add value to your business without increasing your costs.